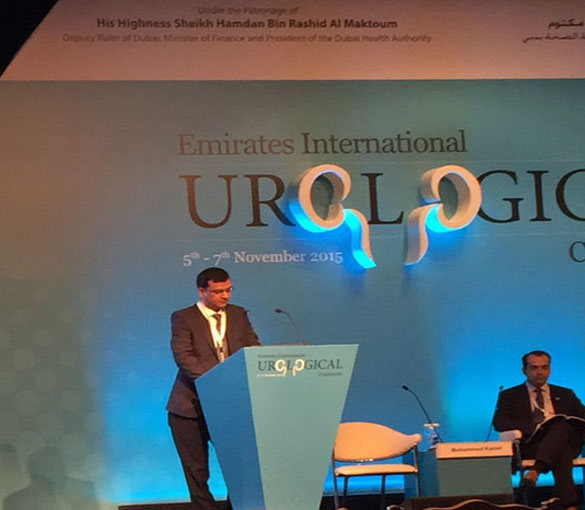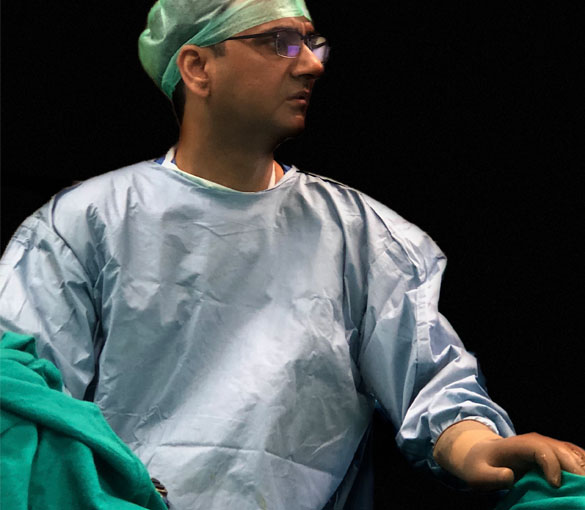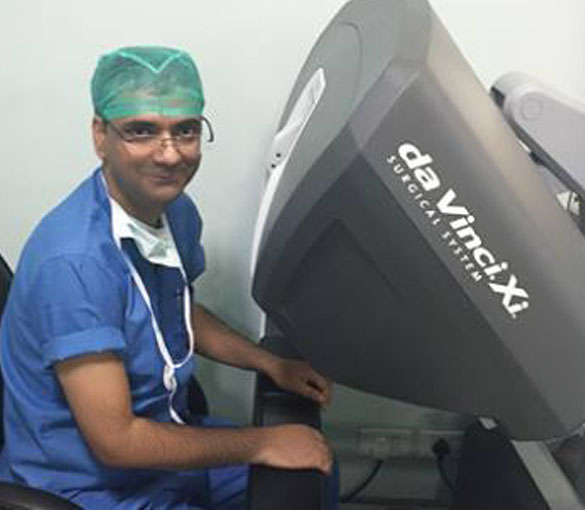 Dr. Vimal Dassi, Urologist in East Delhi, Noida, Ghaziabad
Dr. Vimal Dassi is Senior Consultant Urologist, Robotics & Kidney transplant surgeon in Delhi, Noida and Ghaziabad. Born in Kashmir, A young and dynamic Urosurgeon with an exceptional academic record and vast experience in different aspects of urology. He is Gold Medalist in M. Ch – Urology and has been an All India rank 1 holder in All India entrance examinations to M. Ch Courses.
Dr. Vimal Dassi earned a medical degree from Rajendra Institute of Medical Sciences, Ranchi and went on to pursue Masters in General Surgery. Dr. Dassi further went on to continue his medical education at Topiwala National Medical College, Mumbai and completed M. Ch in Urology/Genito-Urinary Surgery. He Spent a Short Period of time at Tata Memorial Hospital, Mumbai gaining experience in management of various urogenital cancer. He did his training in robotic surgery at Roswell Park Cancer Centre, Buffalo, New York, USA…
Read More
Our Services
Our research directly benefits the patients we care for.
Best Urologist in East Delhi, Ghaziabad, Noida, India
Dr. Vimal Dassi
5
Dr. Vimal Dassi uses this high-tech system to perform surgical procedures with minimal invasion for the patient in prostate cancer treatment in Delhi, Noida, Ghaziabad. The use of robotic techniques in prostatic surgery can facilitate the maintenance of the patient's sexual function and enable the maintenance of a low level of surgical margins.
6
Dr. Vimal Dassi has expertise in nephrectomy for kidney cancer treatment in Delhi, Noida, Ghaziabad. The treatment of most kidney cancers begins with the surgical removal of the primary tumor.
7
Dr. Vimal Dassi offers the best kidney stone treatment in Delhi using an advanced method like lithotripsy for the better result. Patient residing in Noida, Ghaziabad, East Delhi, Indirapuram, Vaishali prefer to consult him because of his extraordinary treatment of kidney stone.
8
As a specialist in the male reproductive system, Dr. Vimal Dassi is hope for people who have any reproductive problems.
Ready to schedule a visit with us?
Testimonials
What our patients say
He is a nice doctor more than that he is a good person who keep concern with patient and his problem every time, I called him many times after and before discharge from hospital, he never missed a single call from me or my wife to discuss my medical problem.
I have kidney stone tendency and met so many urologist so far but none like Dr Dassi. He always listen the problem sincerely and then suggest the right procedure.He was always available on call whenever i called him. Supported me so well throughout the procedure.Highly recommended.
Dr Dassi has treated my Father ,Mr SL Raina for a complicated prostate laparoscopy. I found Dr to be easily accessible , totally on top of the case , thoroughly professional and extremely helpful. One particular occasion when my dad was in emergency and no technician was available to treat my father , Dr came late into the night and treated my Father. We were absolutely touched by this act and many more such incidents during the three months treatment period. He has been caring and kind and we do not have words to thank him enough.
When I was in Indirapuram, i was given a treatment for kidney stones by Dr Vimal Dassi, which was further cured, as expected. Almost, after an year I moved to Pune, and started facing the stones related issues again. I called Mr Dassi and shared my last observations to him over the whatsapp. I asked him for the medicines over the whatsapp and assured him to pay directly in his bank account. He send me all the related medicine info...and i recovered. I asked him for the bank details twice...which he never shared.... He cares for patient not anything else..i think so.
Unlike other doctors we have visited where we have been told that surgery is the only option available for this. We met Dr. Vimal Dassi and he told us to wait for a week and gave us medication the stone traveled down from ureter to bladder. We asked him that we are ready for the surgery he told us to wait for one more week and gave some medicines. To our surprise the stone of 8.5 mm came out without any surgery. We are very thankful to him for giving us right advice and direction. We read that it is impossible to take out stone of more than 5 mm without surgery but he did it miraculously. He is a nice person, always available for his patients. We wish him All the best and success.
Latest Blog
Read our latest blog. Feel free to ask questions in comments for any blog you find interesting.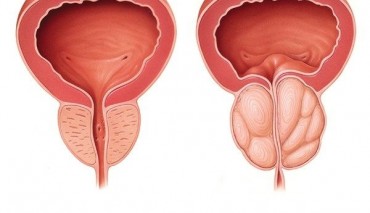 How are prostate problems characterized? The prostate is a gland of the male genital system, which...
Read More