What is a kidney transplant?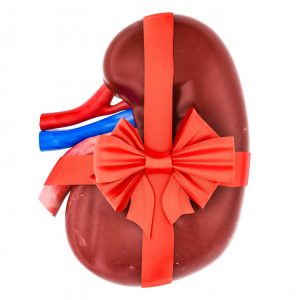 When you get a kidney transplant, a healthy kidney is placed inside your body by a kidney transplant surgeon in Delhi, India to do the work your own kidneys can no longer do.
On the plus side, there are fewer limits on what you can eat and drink, but you should follow a heart-healthy diet. Your health and energy should improve. In fact, a successful kidney transplant may allow you to live the kind of life you were living before you got kidney disease. Studies show that people with kidney transplants live longer than those who remain on dialysis.
On the minus side, there are the risks of surgery. You will also need to take anti-rejection medicines for as long as your new kidney is working, which can have side effects. You will have a higher risk of infections and certain types of cancer.
Although most transplants are successful and last for many years, how long they last can vary from one person to the next. Many people will need more than one kidney transplant during a lifetime.
What is a "preemptive" or "early" transplant?
Getting a transplant before you need to start dialysis is called a preemptive transplant. It allows you to avoid dialysis altogether. Getting a transplant not long after kidneys fail (but with some time on dialysis) is referred to as an early transplant. Both have benefits. Kidney transplant surgeon in Delhi says that a pre-emptive or early transplant, with little or no time spent on dialysis, can lead to better long-term health. It may also allow you to keep working, save time and money, and have a better quality of life.
Who can get a kidney transplant?
You must be healthy enough to have the operation. You must also be free from cancer and infection. Every person being considered for transplant will get a full medical and psychosocial evaluation to make sure they are a good candidate for transplant. The evaluation helps to find any problems, so they can be corrected before the transplant. For most people, getting a transplant can be a good treatment choice.
What if I'm older or have other health problems?
In many cases, people who are older or have other health conditions like diabetes can still have successful kidney transplants. Careful evaluation is needed to understand and deal with any special risks. You may be asked to do some things that can lessen certain risks and improve the chances of a successful transplant. For example, you may be asked to lose weight or quit smoking.
If you have diabetes, you may also be able to have a pancreas transplant. Ask your healthcare professional about getting a pancreas transplant along with a kidney transplant.
Getting a Transplant
How do I start the process of getting a kidney transplant?
Ask your healthcare provider to refer you to a kidney transplant surgeon in Ghaziabad, India for an evaluation, or contact a transplant center in your area. Any kidney patient can ask for an evaluation.
How does the evaluation process work?
Kidney transplant surgeon in Noida, India will give you a complete physical exam, review your health records, and order a series of tests and X-rays to learn about your overall health. Everything that can affect how well you can handle treatment will be checked. The evaluation process for a transplant is very thorough. Your healthcare team will need to know a lot about you to help them—and you—decide if a transplant is right for you.
One thing you can do to speed the process is to get all the testing done as quickly as possible and stay in close contact with the transplant team. If you're told you might not be right for a transplant, don't be afraid to ask why—or if you might be eligible at some future time or at another center. Remember, being active in your own care is one of the best ways to stay healthy.
What does the operation involve?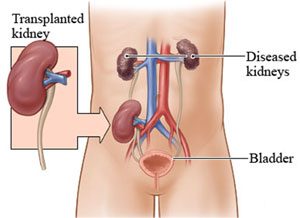 The operation takes about four hours. You'll be sore at first, but you should be out of bed in a day or so, and home within a week. If the kidney came from a living donor, it should start to work very quickly. A kidney from a deceased donor can take longer to start working—two to four weeks or more. If that happens, you may need dialysis until the kidney begins to work.
After surgery, you'll be taught about the medicines you'll have to take and their side effects. You'll also learn about diet. If you've been on dialysis, you'll find that there are fewer restrictions on what you can eat and drink, which is one of the benefits of a transplant.
What are anti-rejection medicines?
Anti-rejection medicines can have some side effects. It is important to talk to your urologist in Ghaziabad about them so that you know what to expect. Fortunately, for most people, side effects are usually manageable. Changing the dose or type of medicine can often ease some of the side effects.
Besides the immunosuppressive medicines, you will take other medicines as well. You will take medicines to protect you from infection, too. Most people find taking medicines a small trade for the freedom and quality of life that a successful transplant can provide.